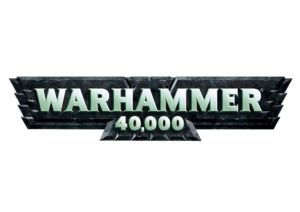 íslenska neðar:
It's update Monday!
It's time to officially announce the Warhammer 40K tournament!
Join us for the first ever 40K Champion of Midgard competition!
The 40K competition will be held on Friday afternoon/evening, and finish on the Saturday (If you do not wish to buy a full weekend pass, a Saturday pass covers both the Friday competition and the Saturday access)
Sign up is available here: https://goo.gl/forms/wlJo7V8bwgc3CwMa2
Practical information:
This tournament will be a 2000pts, knockout tournament
We will be using the latest FAQ, and beta rules.
The 8th Edition ITC Champion's Missions will be used
The requirements for participation are:
A detailed printed out army list (army lists have to be submitted to the tournament manager at least a week before the tournament)
Wysiwyg
Fully based and painted armies
Dice, tape measures, rulebooks, and anything else required to play your army, such as tokens etc.
———————————————–
Það er tilkynningar mánudagur!
Nú er tími til kominn að tilkynna
Endilega komið og verið með í fyrsta 40K Champion of Midgard mótinu!
40K mótið byrjar á föstudagseftirmiðdag/kvöld og klárast á laugardeginum. (Ef þú vilt ekki kaupa helgarpassa þá gildir laugardagspassi á bæði föstudagskeppnina og laugardaginn)
Skráning hér: https://goo.gl/forms/wlJo7V8bwgc3CwMa2
Ganglegar upplýsingar
Mótið verður 2000 punkta, "knockout" mót.
Notast verður við nýjasta FAQ og beta reglur.
8th Edition ITC Champion's Missions verða notuð.
Kröfur fyrir þátttakendur eru:
Nákvæmur, útprentaður listi yfir herinn (listinn verður að vera sendur inn til mótshaldara viku fyrir mót)
Wysiwyg
Módel á base og fullmáluð
Teningar, málbönd, reglubækur og annað sem þarf til að spila herinn, líkt og tokens og annað