Íslenska neðar
Greetings!
Today we would like to announce the Patterning 101 Presentation.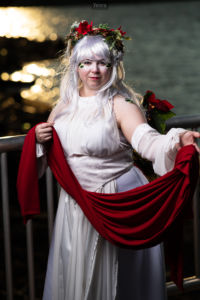 Learn the basics of pattern drafting, pattern draping, and combining pieces from different pre-existing patterns to make your own unique and perfectly fit garments.
Also covered in this introductory course will be: special techniques for patterning specialty fabric, Identifying what 2-D pattern shape makes what 3-D garment piece, and simple pattern adjustments for profound impact.
Additionally, we would like to remind everyone that the April ticket sale is live!
Don't miss this great opportunity and buy discounted Midgard tickets today!
You can find the full overview of tickets on our website here: http://www.midgardreykjavik.is/tickets/
Or go directly to tix here: https://tix.is/en/buyingflow/tickets/7286/
---
Í dag viljum við kynna Patterning 101 Presentation.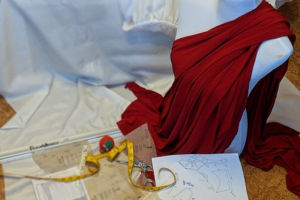 Lærið grunninn í hvernig á að hanna snið, fella efni saman til að búa til sérstakt form og hvernig á að taka parta af sniðum og setja þá saman til þess að búa til einstaka flík sem passar þér fullkomnlega.
Einnig verður farið yfir: sérstaka tækni þegar kemur að því að gera snið fyrir sérstök efni, hvaða 2-D form af sniði gera hvaða 3-D part af flík og einfaldar breytingar á sniði sem gerir það enn áhrifameira.
Auk þess viljum við minna alla á apríl miðaútsöluna!
Grípið tækifærið og kaupið miða í dag!
Þú getur fundið fullt úrval miða á heimasíðu okkar hér: http://www.midgardreykjavik.is/tickets/
Eða beint inn á tix hér: https://tix.is/en/buyingflow/tickets/7286/