Midgard our official partner Domino's and our sponsor Starborne, are extremely excited to announce our next Special guest.
You will be able to meet Boba Fett himself at Midgard! – Jeremy Bulloch!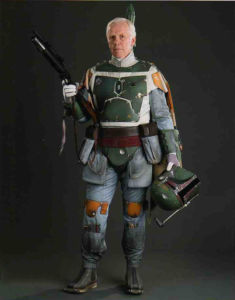 Following many appearances on children's television, Jeremy's big break came at the age of 17 when he landed a major role in the musical film Summer Holiday which starred the pop idol Cliff Richard (now Sir Cliff).
In 1978 he was starring in the hit television comedy series Agony that ran for three years. It was during this series that Jeremy was asked to play a small part in The Empire Strikes Back – the sequel to Star Wars. The part, of course, was none other than "Boba Fett".
Return of the Jedi followed soon and Jeremy was invited to reprise the role of Boba.
Það er tilkynningar mánudagur!
Midgard, aðal samstarfsaðili okkar Dominos og styrktaraðili okkar Starborne, erum afskaplega spennt að kynna næsta sérstska gest hátíðarinnar.
Þú færð tækifæri til að hitta Boba Fett sjálfan á Midgard! – Jeremy Bulloch!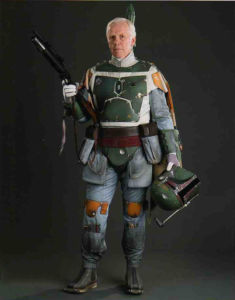 Eftir mörg hlutverk í barnasjónvarpi fékk Jeremy stóra tækifærið sitt, 17 ára, þegar hann fékk stórt hlutverk í söngvamyndinni Summer Holiday ásamt hinum vinsæla Cliff Richard (núna Sir Cliff)
Árið 1978 var hann í aðalhlutverki í hinum vinsælu grínþáttum Agony sem gengu í 3 ár. Á meðan á þeim þáttum stóð var Jeremy beðinn um að taka að sér lítið hlutverk í The Empire Strikes Back – framhaldinu af Star Wars. Hlutverkið var auðvitað engin annar en "Boba Fett".
Return of the Jedi kom stuttu eftir og var hann þá auðvitað beðinn um að koma aftur sem Boba.