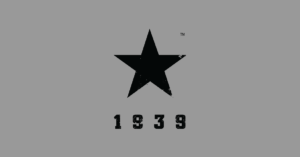 Today we would like to welcome 1939 Games to the exhibitors list.
1939 Games is a small game development studio based in Reykjavík, Iceland.
The company is focusing on WWII gaming experiences and is currently working on a digital collectible card game called KARDS: The WWII collectible card game.
The game will draw familiar elements from the card game genre and fuse them with classic WWII gaming for an elegant, action packed and fun card game. 1939 Games was founded around the KARDS project in 2015 by former CCP veterans.
https://www.1939games.com/
—————————
Í dag viljum við bjóða velkomið fyrirtækið 1939 Games í hóp þeirra sem verða með sýningarbása á hátíðinni.
1939 Games er lítið leikjafyrirtæki í Reykjavík, Íslandi.
Fyrirtækið einbeitir sér að WWII leikjaupplifun og er um þessar mundir að vinna að stafrænum safnkortaleik sem kallast KARDS: The WWII collectible card game.
Leikurinn mun nota kunnulega hluti úr safnkortaspilum og blanda þeim saman við klassíska WWII leiki og fá úr því fágaðan, hasarmikinn og skemmtilegan safnkortaleik.
1939 var stofnað í kringum KARDS verkefnið árið 2015 af fyrrverandi CCP starfsmönnum.
https://www.1939games.com/